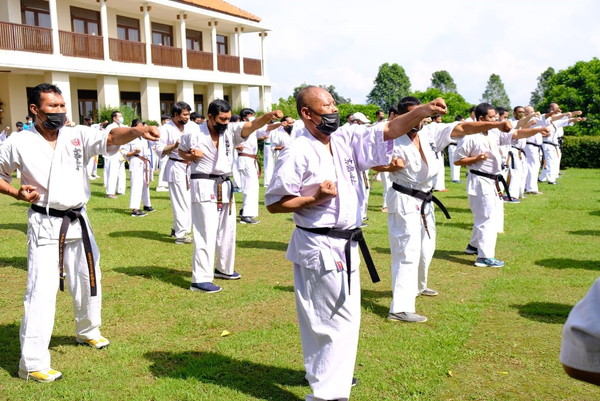 Date: March 27-28, 2021
Place: Salatiga, Central Java, Indonesia
Organizer: WKO Shinkyokushinkai Indonesia
The annual Karate Seminar and Black Belt Examination took place on 27th and 28th March in Salatiga city of Central Java. After being postponed one month from the original schedule, finally, the event was carried out smoothly. Amid the Covid-19 pandemic, around 120 out of 157 registered members participated.