Kazakhstan Irsembetov Branch Summer Camp 2019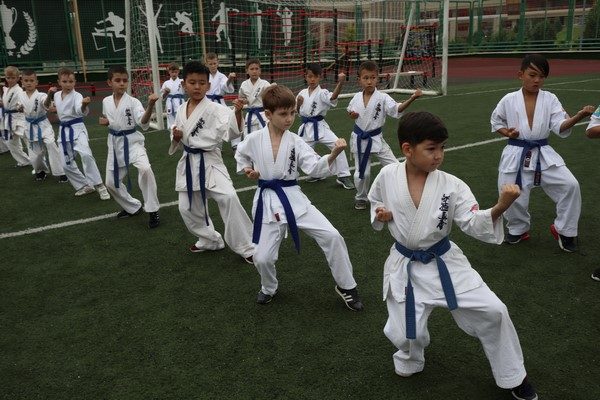 Kazakhstan Irsembetov Branch Summer Camp 2019Date: June 29-July 9, 2019
Place: Almaty, Lyceum Arystan, Kazakhstan
Organizer: Kazakhstan Branch Chief Adilbek Irsembetov
Almaty Branch organized a traditional summer camp from June 29 to July 9.
This camp was led by Branch Chief Adilbek Irsembetov (4th Dan) at the middle altitude of the Alatau Mountains.
120 Karatekas intensively trained during the 10 days and absolutely focused on Karate.
In the end, Kyu and Dan test was held. This became another successful traditional summer camp.