2021 Calendar and World Power Map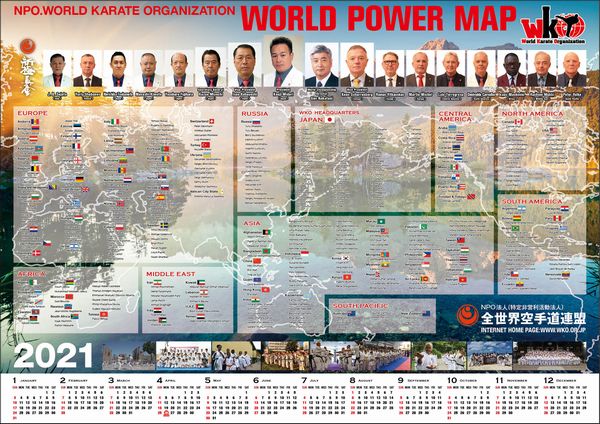 2021 Calendar and World Power MapThe 2021 Calendar & World Power Map was sent by airmail to all Branch Chiefs and Contacts who have made their payment for the Annual Fee 2020 by the specified deadline.
We hope it will be of good decoration and PR for your dojos. For any who would like to purchase the Calendar (2,200 yen, Branch Chief/Contact price available) or World Power Map (550 yen), please contact the WKO Office for details.