The 3rd Philippine Junior's Karate Tournament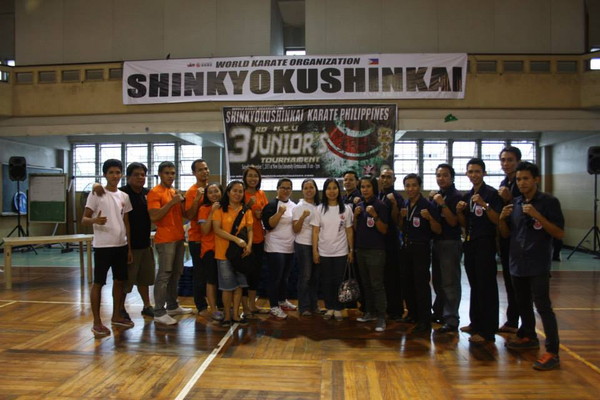 The 3rd Philippine Junior's Karate TournamentVenue: NEW ERA UNIVERSITY GYMNASIUM, QUEZON CITY,
PHILIPPINES
Date: 7TH DAY DECEMBER, 2013
Organized by: WKO SHINKYOKUSHINKAI PHILIPPINES ( Branch Chief: Mr. Richard Picar)
WKO Philippine branch have been successfully completed the "3rd Junior's Karate Tournament ".
The tournament was supported by the respective parents, teachers and instructors from different schools.
There were about 90 participants from different schools and dojo's came from province and cities in the Philippines, in the category of Kumite.