Poland Dadzibug Branch Training Seminar 2016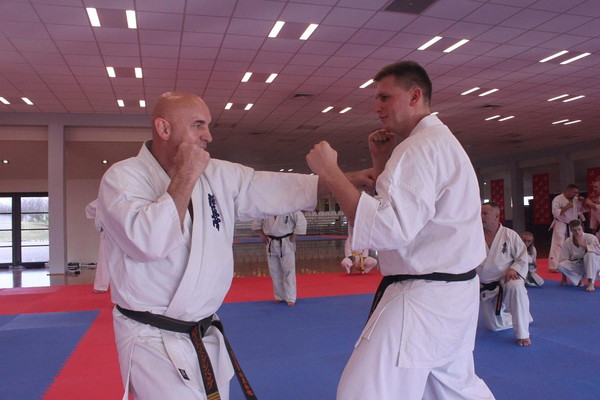 Poland Dadzibug Branch Training Seminar 2016Date: November 16-20, 2016
Place: Stara Wies, Poland
Organizer: Poland Branch Chief Eugeniusz Dadzibug
A training seminar was held from November 16 to 20 at the Japanese Martial Arts and Sports Centre Dojo in Stara Wies, Poland.
The seminar was led and organized by WKO Branch Chief Eugeniusz Dadzibug (5th Dan). A total of 32 members, comprised of adult competitors, instructors, and club members participated in the seminar, and took part in 3 days of hard training held indoors and outdoors of the martial arts centre.
The trainings covered:
-learning and perfecting Kihon and Kata forms
-preparation for Kumite
-mental training in the form of Taiki-ken
The objective of the seminar was to improve the overall skills of the competitors, instructors, and club members, and it also provided a good opportunity to officially present 1st Dan belts and certificates to 6 club members.